If there is multiple events needed to be edited or deleted, Edit multiple events -tool shown in Events in calendar can be used.




After clicking Edit multiple events a check the box is appeared for each week, day and event.

When editable events are selected, wanted editing action can be chosen from bottom of the page. Selected events can be deleted, approved (if they are not locked) or their project targets can be edited.



If project targets are wanted to edit, after clicking Execute, popup window opens where project targets can be edited.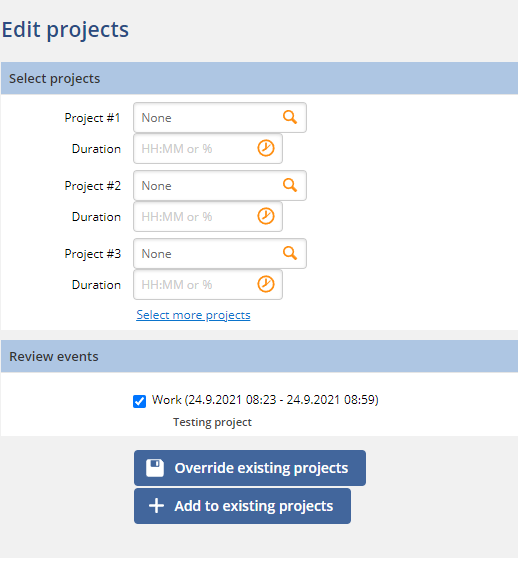 In the Select projects part project targets for events can be replaced with other projects or new projects can be added to the event. Each project duration can be edit to the wanted length.

In Review events part can be selected to which event the project target will be changed to (check box).


Finally, you choose to either Override existing projects or Add to existing projects to the event in addition to existing projects.