Depending on your company policy, different persons can record annual leave to employee's calendar. Check with your Nepton administrator your company policy.
Annual leave is recorded to Events in calendar in Worktime tab.
Work time -> Work hours -> Events in calendar.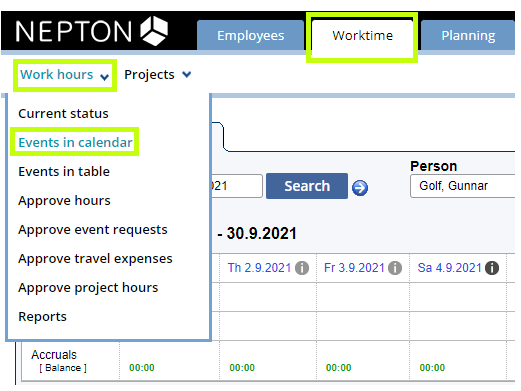 Choose an employee's calendar view by searching the person.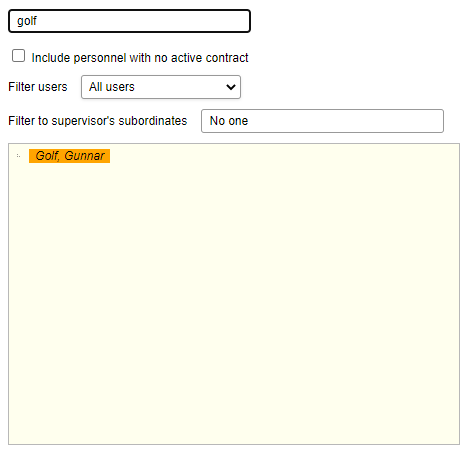 Choose the wanted date and add a new event to the calendar. Please check article about creating new event.

Enter event type as Annual leave. Enter a start and end time. Enter the whole annual leave period as one event. The event need to include the last Saturday used.
Nepton counts annual leave days only from recorded days. Good used policy is to record full week from Monday to Sunday so that Saturdays will be part of the count, if so defined in your company.
Assigning annual leave to project
If annual leave hours are wanted to assign to a project, it can be chosen while creating an event. You can also enter a comment to the Notes field.

When all information is added, save the event.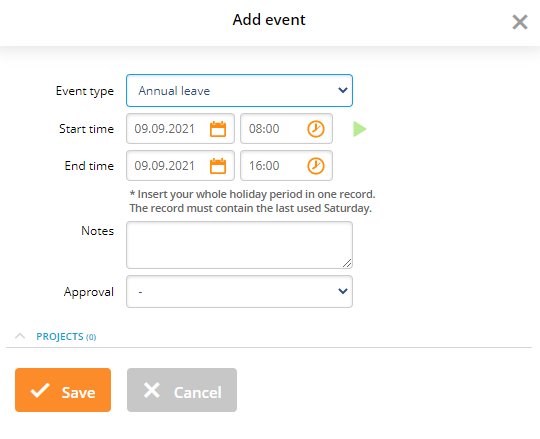 Working during annual leave
In some cases, working is needed to be done also during annual leave. Working during annual leave is generally interpret as overtime. Please find article how Work event type is recorded during same day with Annual leave event type in calendar.