Work time can be assigned to a project also in Current status page.
Choose the wanted event type, for example Work.
Event type activates.
Choose projects.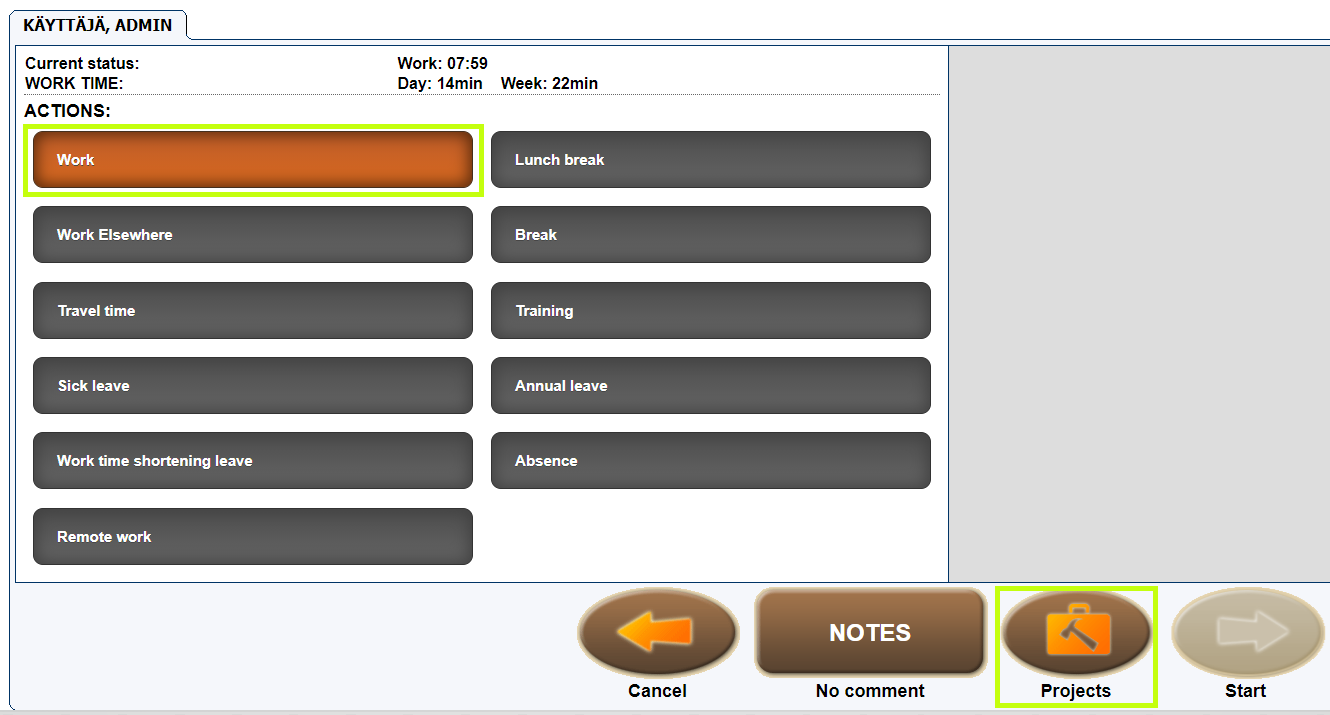 Choose the wanted project. First you need to choose the Parent project, after which you can choose the wanted Child project of the parent project, if there is any.
After the project has been chosen, you can go back to Work hours view or save, when the chosen event type is assigned to the wanted project.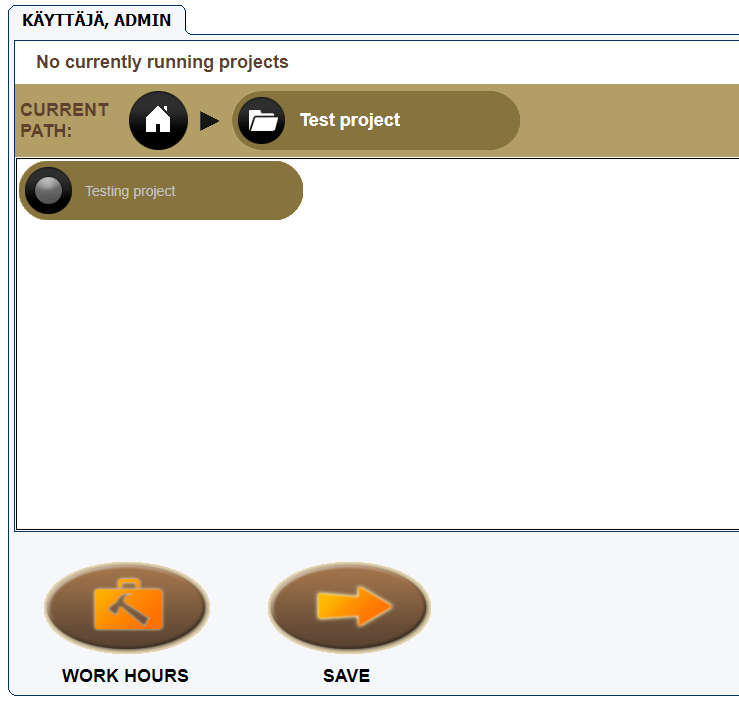 After saving, Nepton tells you that the wanted event type is saved.