Competencies represent a person's capabilities and/or certifications that enable them to perform related work tasks. For example, to work with a forklift truck, you would need the necessary certification and license to drive the forklift truck. Although competencies can be used purely for HR data purposes, they can also be used in shift planning to ensure the most suitable staff are used. This even ties in with the automated need staffing feature!

Competencies are configured in the Employees section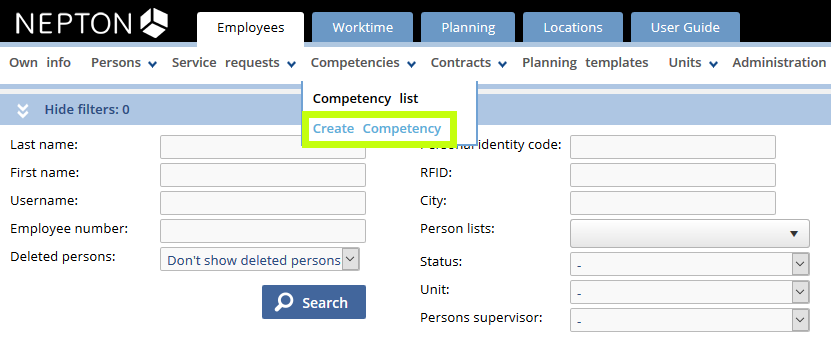 To add a competence, select Add competence, enter a name and description for the competence, and press Save.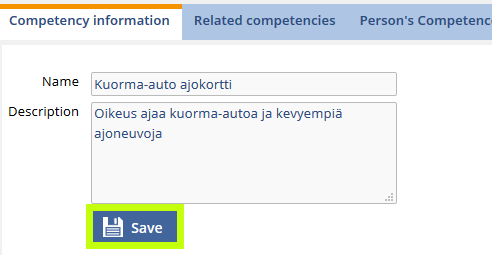 Competencies related to each other, indicate that a person with a Truck driving license, can also drive lighter vehicles, such as a car and a tractor.

The distance between two competencies is a number that shows how desirable or practical it is for a person to perform tasks related to the other competency.

Competencies can be related to each other and tasks. Competencies can be used for more detailed scheduling of tasks using tasks, which can be found in a more detailed description in the Tasks article.
A simplified example
A Secretary competence might be related to both a Cleaning and a Shift planning competences. However, the distance to Cleaning is much larger than to Shift planning, indicating a Secretary can do Cleaning if necessary, but that it would be preferable for a person with this skill to do Shift planning instead.
A distance of zero, indicates that the related competence is just as desirable as the other it is related to.