You can create work shift based on planned shift. It can be done by clicking star icon in the calendar view.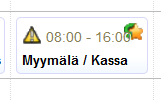 When you press on star icon pop up window is visible. Here you can see default values (date and time, project, lunch).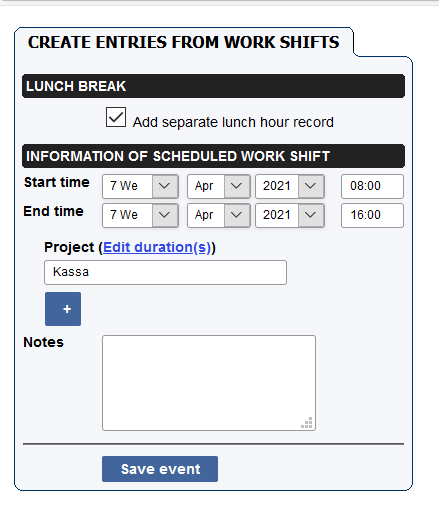 If needed you can change the values. When ready save event by choosing 'Save event'. Event is now visible in the calendar.