A work event based on a planned shift can be created by clicking on the star icon next to the planned shift in calendar view.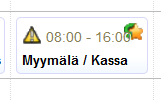 When you press the star icon a pop up window will open. The pop-up window will have the planned shift's default values; start and end times and a project. You can edit these details and add a note and/or change the lunch break setting.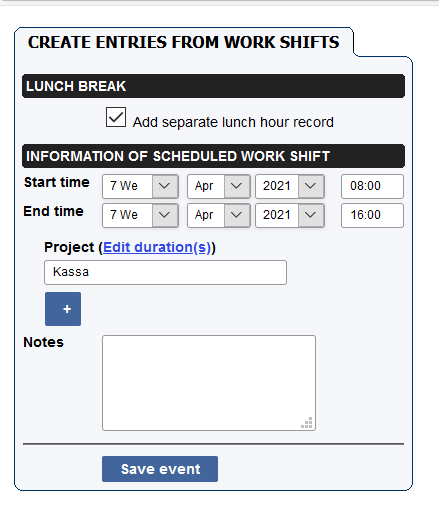 When you have the details you want, save event by choosing 'Save event'. The work event is now visible in your calendar.