You can register as a support user at support.nepton.com. If you have not previously contacted Nepton Customer Service by e-mail or would like to register as a support service user at a new address, follow these steps.
Sign in New to Nepton? or Have you emailed us? depending on which choice you want to make.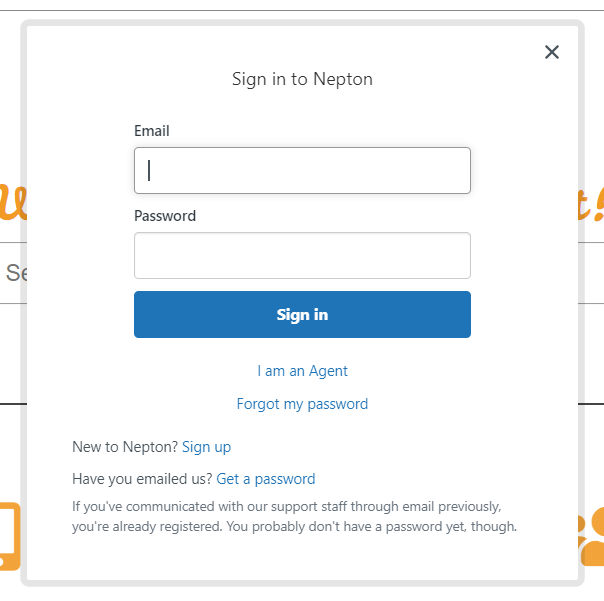 Follow the instructions to enter your name and email address. Then click Sign up.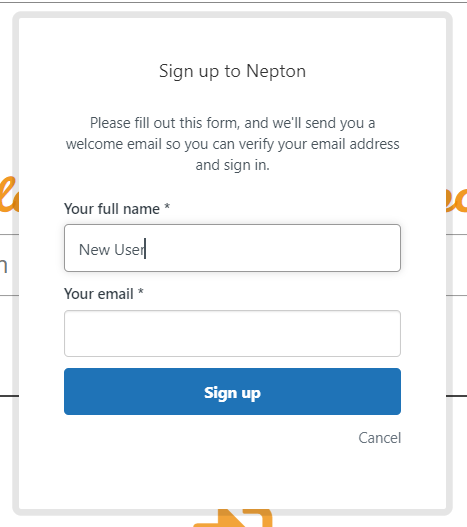 You will then receive a confirmation email. Also check your spam folder and the Ads folder (if you have a Gmail address).
Follow the instructions in the email. When you confirm your username according to the instructions in the email, you have a username ready. You can then log in to support.