Updated on 5.10.2023
In this article, we will inform about the key topics and upcoming features we are working on. Changes are possible as we respond to shifts in the market and strategy.
Nepton's public roadmap illustrates what is in progress in Nepton's product development. This provides visibility into the key themes Nepton is working on. The roadmap allows you to see upcoming changes before they are announced in release notes. The roadmap is regularly updated. It explains which service levels the change applies to. Most of the changes are ones that all Nepton customers can benefit from.
If you want to know the status of a specific product development request, please contact customer support.
Definition of statuses
The roadmap progresses from uncertain to more certain. Ideas topics may change along the way, or they may not be implemented. The themes in development, on the other hand, are already being worked on by our team.
Ideas: Ideas are topics that have been introduced, that are interesting. Ideas topics are evaluated based on how they improve the customer experience, after which they are moved to proposal status or rejected.
Proposals: Proposals are topics where the added value is clearly visible. Customers gain a better experience, added value, or time savings from implementing the proposal.
In definition: Topics in this stage have been decided to be implemented as part of the Nepton service. Topics from this list are taken into development.
In development: Themes in development are ones that are planned to be done, and the implementation is scheduled for future releases. An estimate of when the changes will be released can be provided for themes in development.
Public roadmap
The public roadmap does not include all the upcoming changes to Nepton, but it provides an overview of the key topics being worked on and future possibilities. We aim to bring transparency to our product development through the roadmap.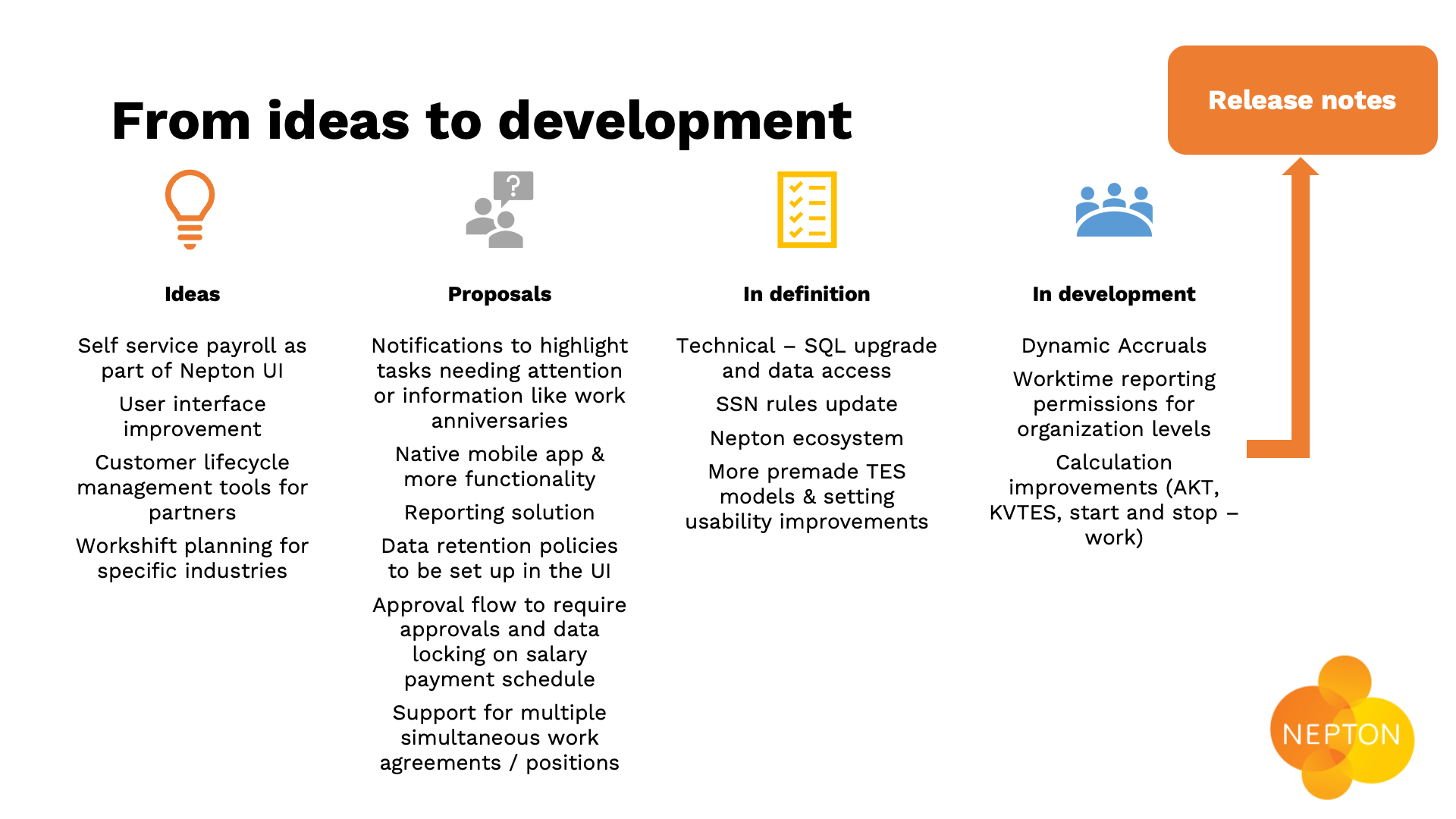 In development
The following topics are the most significant topics in active development. In addition to these, the product development team also works on other subject topics.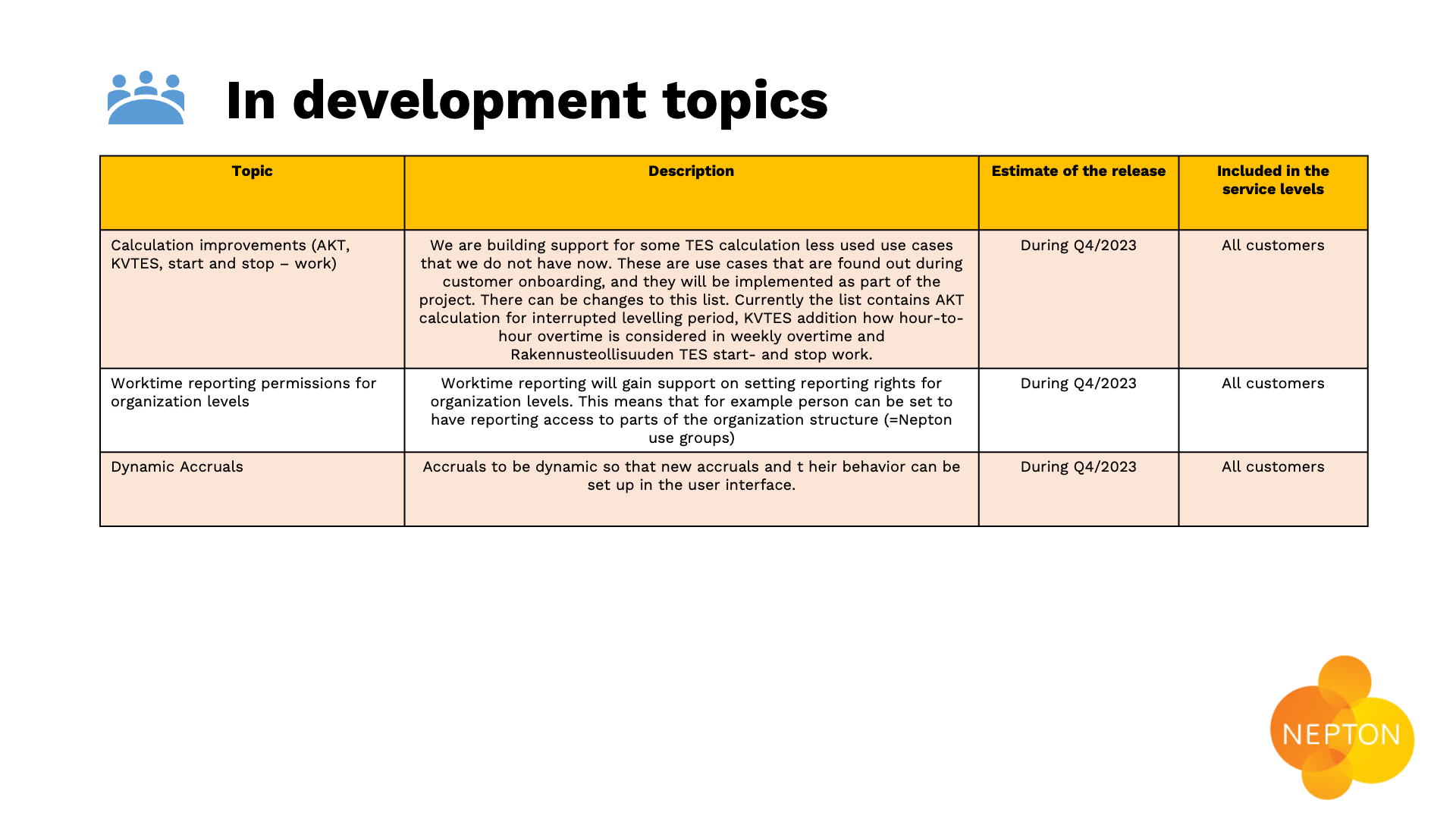 In definition
The following topics are the most significant development areas that we plan to work on next. Changes to this list are possible.