Person's deleted username can be restored from the user's person's information page by clicking the Restore button at the top of the page.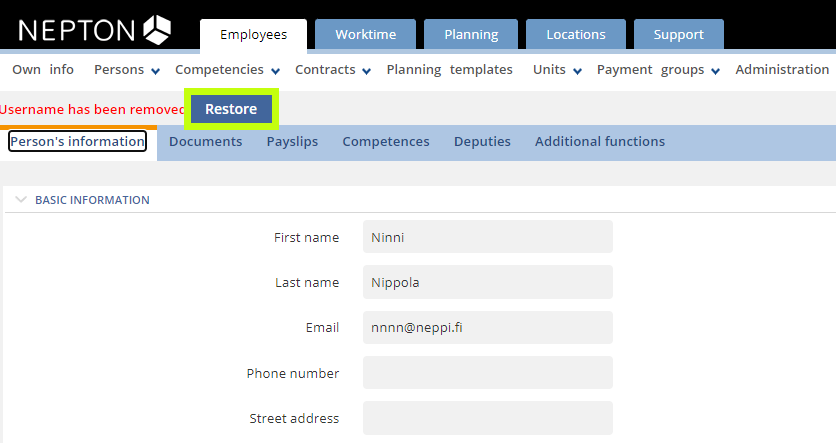 The username can also be re-activated in the Employees section in Persons list:
1. Add either "Show deleted" or "Show only deleted" filter and press Search.
2. The view will show deleted users in dark grey background.
3. Click Restore-button next to the person you wish to restore.



4. The person can be found on the active list of users again.

Once a person has been restored, the end of employment date needs to be cleared in the person's info page in order for the user to really be active and be shown on reports.

- Move to person's details from the magnifying glass.
- Choose person's information.
- Clear the field "Employment end date".
- leave the original Employment start date as it is.
- Save changes from the Save-button at the bottom of the page.
Restoring a person will also restore the same supervisors and subordinates that were set before deleting the user.
It is good to set possible accruals to 0 or to wanted value for the new start date of the employment. Instructions can be found here.