Changing your password when logged in
If needed a user can change their own password in Employees-section under Own info - Personal information. The password can be changed at the bottom of the page under Identifiers.
The password can be changed as follows:
1. Enter your current password
2. Type in the new password
3. Click Change.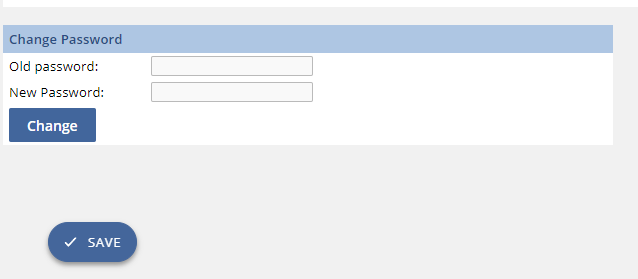 Ordering a new password
If you have forgotten your current password and can't log in, you can order a new password from your deployment's login page by clicking "Forgot password?".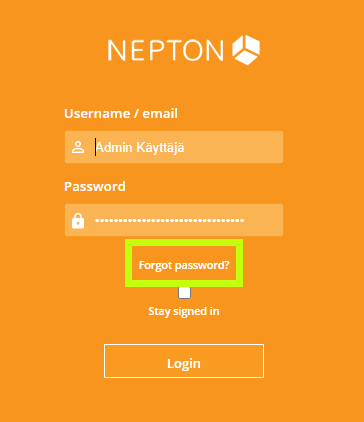 In the next phase enter your e-mail address. You will receive instructions via e-mail in a short while. If you don't receive the e-mail or you don't know which e-mail address is saved for you in Nepton, please contact your supervisor or your organization's admin user.
Notice! If login with Nepton username/email and password has been disallowed, users other than Administrators can't set passwords. More information.