There are two ways to start an event on the mobile page. Quick start is a tool for starting basic events (work & lunch) with one button. If you want more options, like a possibility to edit the event, add start time or a project, you can create the event by using Add Event -button (orange +).
Select the day for which you want the event. By default, the current day opens for you.
If you want to add the event for the previous day for example, select the right day at the top of the page.
Quick Start
When you open the Mobile page, the service opens to the Quick Start page by default. With Quick Start, you can start a work event or a lunch break event. To start the event, press the Start button.
Use these instructions to edit your Mobile Start Page.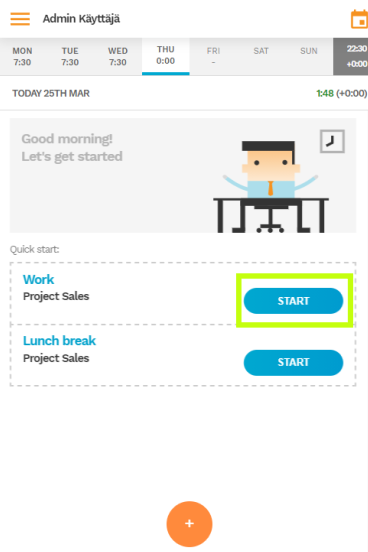 When an event is logged using quick start, the event start time will be the time the Start button is pressed. If the user has a default project, the event will automatically be logged to it.
If you want to start a lunch break after starting a work event, all you have to do is press the Start Lunch Break button in the Quick Start view. This will automatically end your previous event, meaning you don't have to stop the work event separately. At the end of the day, it is possible to end an active work event (or any other event) in the quick start view with the Stop button.
Starting an Event by "Add Event"
The "Add event" button makes it possible to select different types of events, edit the time of the entry, change the project and, for example, add supplements to the event.
To add an event for the current day, select the orange 'plus' sign at the bottom of the page.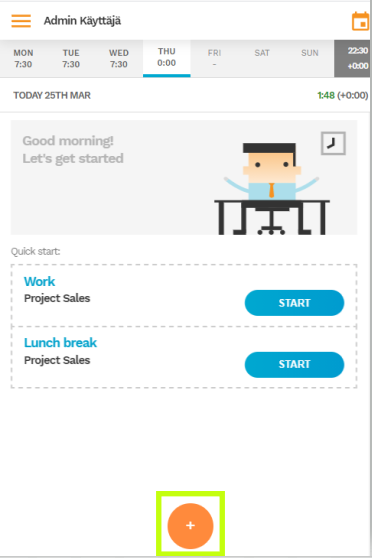 The Add Event window will then open.
Select the event type, start and end times and, if necessary, projects, overtime allocation and / or supplements. It is also possible to write a comment in the Notes field.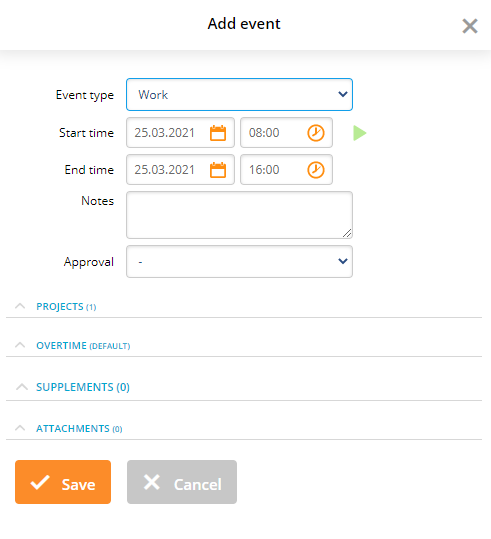 When pressing the green arrow, the start time will become current time and end time will be removed.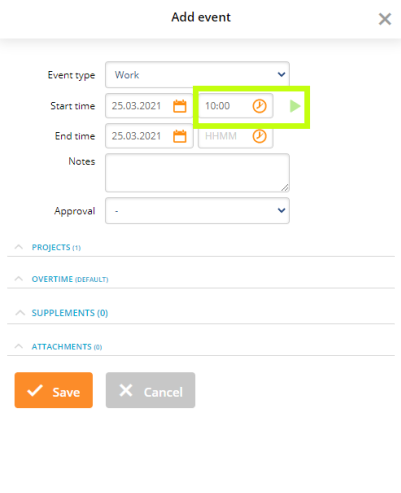 When the correct information is entered, click Save.
Now that the work event has started, it will appear on the front page (the Quick Start page). In this view, it is possible to end the event with the Stop button.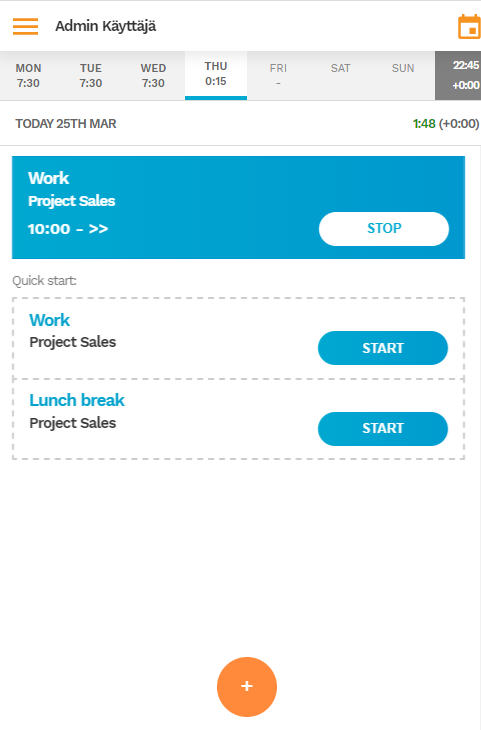 Starting or adding an event from a work shift
If there is a work shift on the day, it is possible to start or add an event based on the work shift.
Starting an event from the work shift can be done from pressing the Start button.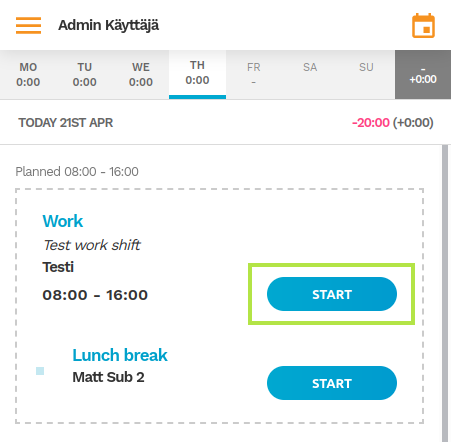 Adding an event from the work shift can be done by pressing the work shift title.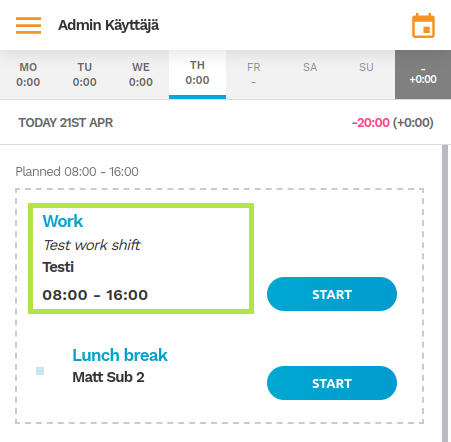 This opens Add Event window where you can edit the event information before adding it.