We recommend to register to our support site to follow support site articles. Also via support site you can send and follow your Nepton customer service requests, if you are the trained Nepton administrator of you organization.
How to sign-up to Nepton Support
You can register as a support user at support.nepton.com. If you have not previously contacted Nepton Customer Service by e-mail or would like to register as a support service user at a new address, follow these steps.
Note: Nepton Support credentials are separate from Nepton Service credentials. You need to create separate account for Nepton Support.
Sign in New to Nepton? or Have you emailed us? depending on which choice you want to make.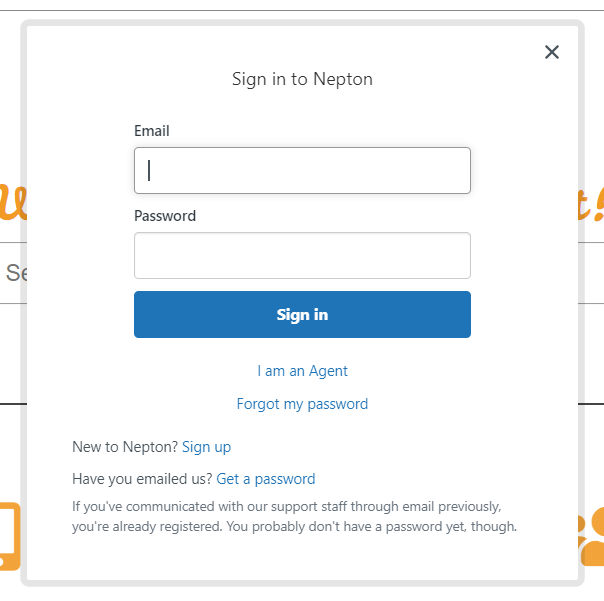 Follow the instructions to enter your name and email address. Then click Sign up.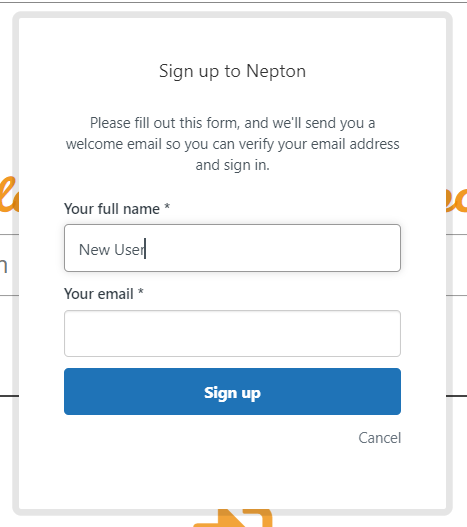 You will then receive a confirmation email. Also check your spam folder and the Ads folder (if you have a Gmail address).
Follow the instructions in the email. When you confirm your username according to the instructions in the email, you have a username ready. You can then log in to support.
How to login to Nepton Support
You can login to Nepton Support by choosing Sign in from right corner of the page. Before you can log in you need to create an account to Nepton Support.

Sign in by filling you Nepton Support credentials (email and password).
I am an Agent is not for customer use.