Logged in persons can view and update their own service requests in the support. The support requests from the email address you have registered with can be accessed in support through the option Omat aktiviteetit - menu,
Seeing own support requests
1. Log in and register to support.
2. Choose your own name from the top right corner oma nimesi -> Omat aktiviteetit.

On the following page you can see your open support requests.

Omien tukipyyntöjen päivittäminen
Support request is opened by clicking on it, You can make edits to the support requests by choosing Lisää keskusteluun -> Lähetä.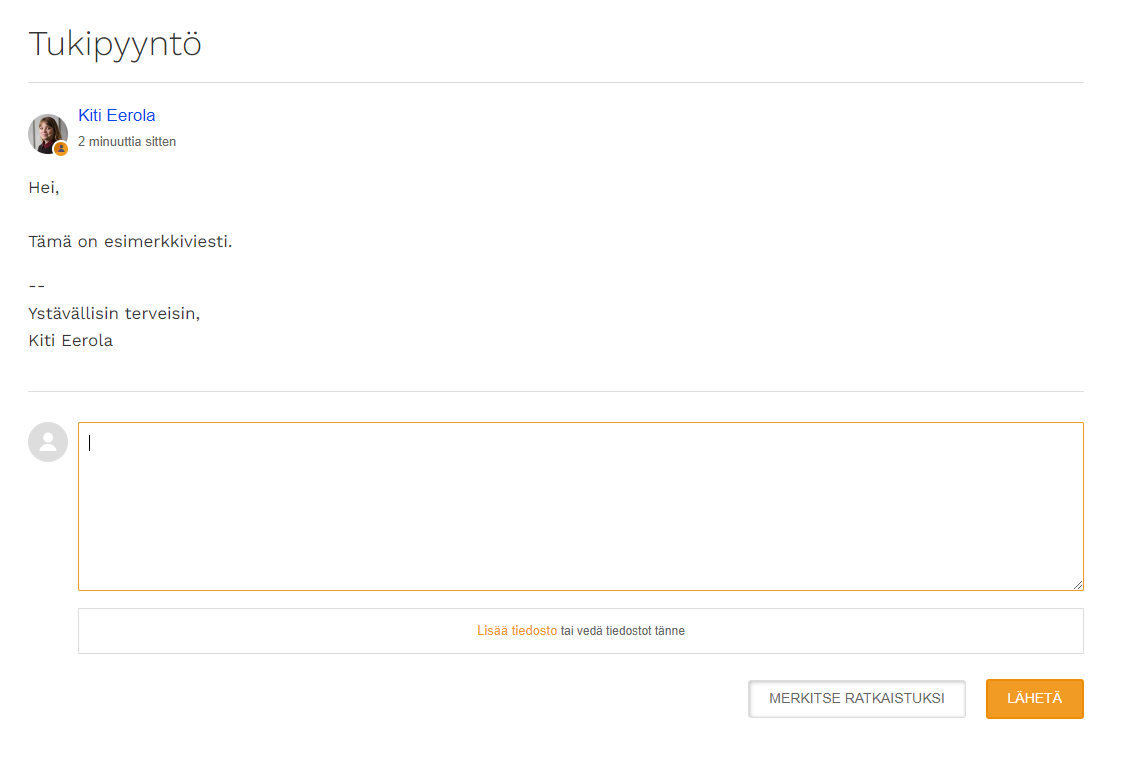 You can also set a support request solved by selecting Merkitse ratkaistuksi.