By setting up SAML login, access to Nepton will be granted by Single Sign-on system of your organization. Organization can apply their own security policies for the login as the login is controlled by the Single Sign-on system.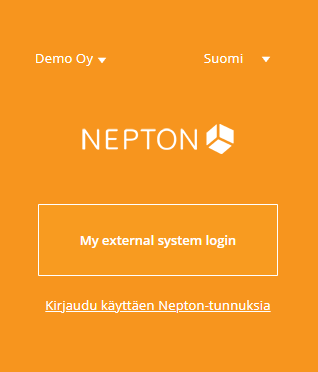 When taking SAML login into use, you need to define certain configurations. Instructions to do this can be read here.
Please note that if you require project work from vendor during your SAML login activation, such work can be invoiced on standard hour rates.
User can also login to the service with direct login link, so that separate SSO login is never shown. This direct link can be constructed with following procedure: https://go.nepton.com/Portal/ExternalLogin/Saml2Login.aspx?deploymentID=XXXX&cc=YYYYY. Replace values XXXX and YYYY with actual values for your organization. These organization-specific values can be found on https://go.nepton.com after you have written your organization name, searched for the organization and found it. The values can now be seen on the address bar of your browser.