Targeting work towards projects is available in Pro and Complete service levels.
Projects can be administrated either individually or from Project list view.
Project list view
Project list view can be accessed by selecting Worktime -> Projects -> Project list from navigation.
List shows project code, external identifier, name, description, whether project is shown in recording terminal (Current status - view or terminal) and project start and end dates.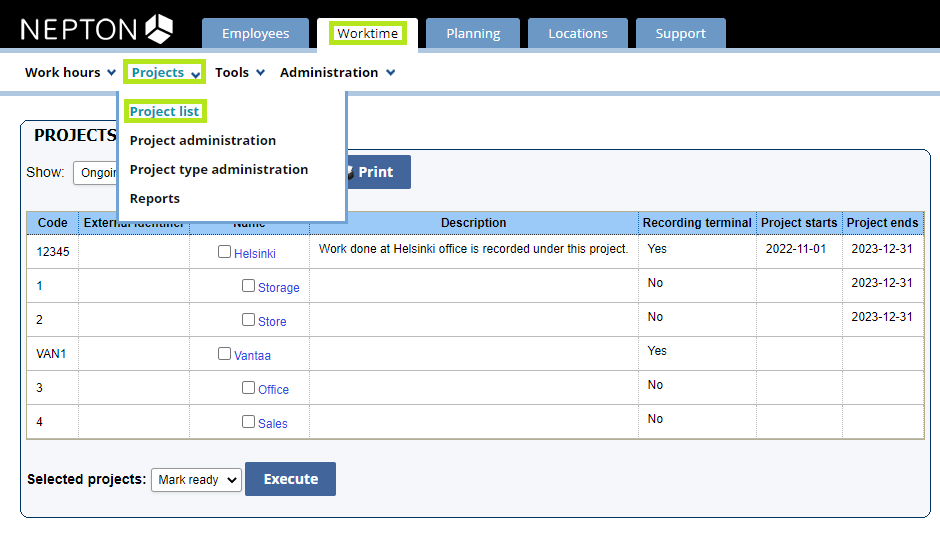 You can select whether the list shows ongoing, completed or all projects. Listing can be opened as an Excel - file or it can be printed.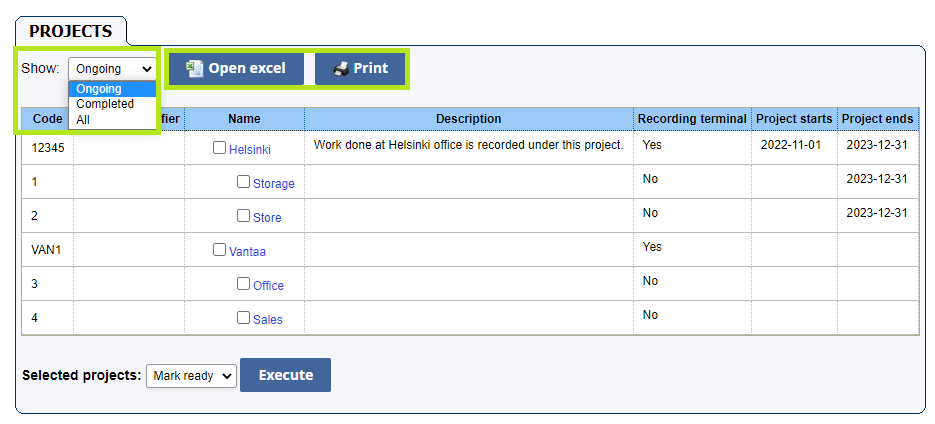 If workshift planning is in use, also units created in Employees - section and locations created in Locations - section are displayed in the list. However units and locations can not be transferred and only their visibility in recording terminal can be edited.
Administrating individual projects
Individual projects can be administrated by selecting Worktime -> Projects -> Project administration from top navigation.
Action - selection has three options which are "Project details", "Move project" and "Add project".
Project details
By selecting action "Project details", you can select and edit project information.
External identifier - field should be used to give the project an identifier which is the same as that projects identifier in an external system so that Nepton and that external system know how to identify this project.
Visible on the recording terminal can be set if you want the project to be selectable in the recording terminal, in the current status view, or in mobile. By default, the project is only displayed in the mobile view and when creating a work event in the browser (events in calendar or events in table).
For a child project to be visible in the recording terminal, all of it's parent projects need to be visible in the recording terminal as well.
Project managers - field is for defining persons who can view and approve hours marked for a project, regardless of whether the person who has marked the hours is their subordinate or not.
Changes are saved from the bottom of the page.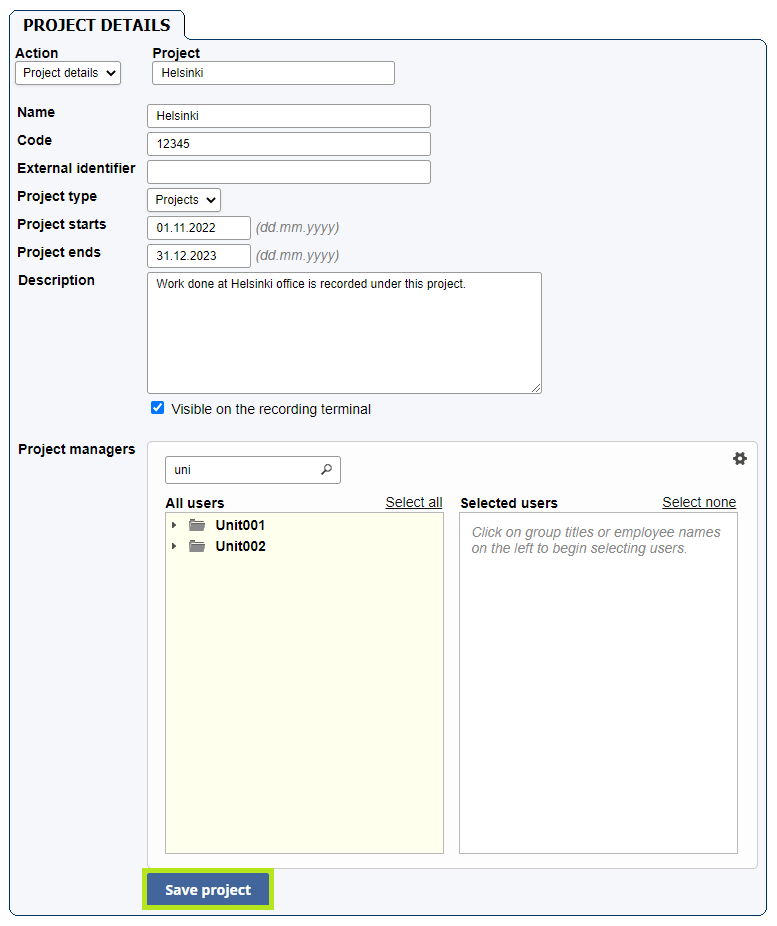 Moving a project
Moving a project is done by choosing the action "Move project" when the project that should be moved is selected in the "Project" - field.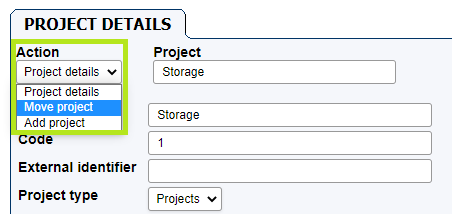 Please note that only the lowest level projects can have events targeted for them.
Moving a project changes also the report history. For example project A was first a parent project for project B. Then when project A is moved away from being a parent project, it will also not be displayed as a parent project in reports created after the move.